Once with plummeting temperatures, skin becomes susceptible to redness, damage, and dryness, making us constantly wonder what we can do to escape that tight, uncomfortable complexion. So, is vitamin C the hero of the winter that will get it all fixed for us? It may be. Dry winter skin usually results from constant exposure to freezing air, low temperatures, wind, and indoor heating, all of which contribute to a weak barrier and sensitivities. Welp, as a multitasker, vitamin C addresses a few causes of weak-winter-complexion, making it a staple in any robust skincare strategy. Read on to find out what makes vitamin C a winter essential and why you should keep it nearby all cold season long.
What is vitamin C
Vitamin C is a water-soluble vitamin the body can't produce on its own and is one of the best-known antioxidants that can neutralize harmful free radicals.[1] It's required by the body to encourage tissue repair and healing and can be naturally found in citrus fruits and some vegetables.
Why you need vitamin C in your winter skincare routine
Vitamin C is a staple in a winter skincare routine (and not only) because it acts on multiple fronts to protect and strengthen the skin — right what your complexion craves during cold months.
Here are the top five reasons vitamin C is a winter essential that'll make you look further to incorporate it into your beauty arsenal. 
Prevents protein degradation
Above everything, vitamin C is a potent antioxidant that neutralizes free radicals, the harmful molecules that impair proteins (collagen and elastin) needed for resilient, elastic skin.[1] The damage to these essential skin components leads to a weakened barrier, exacerbating sensitivity and irritation that often accompany winter months.
Supports the skin barrier
Without proper support, the protective barrier (the outer skin layer) is the first to break down in the winter, which leads to more issues than you can count, from swelling and redness to irritation, dehydration, breakouts, and itching. The skin barrier is made up of about 50% ceramides, so the need to replenish these lipids is top of mind during the cold weather — more ceramides means stronger skin.
Well, vitamin C is a potent active that helps induce ceramide production in the skin, having a key role in fortifying the protective barrier and making it less susceptible to damage caused by freezing temperatures.[3]
Accelerates skin repair
In the winter, when the skin is prone to damage due to exposure to harmful cold air, wind, and low humidity, actives that target skin repair are good to have nearby, and vitamin C is one of them. Thanks to its ability to spur collagen growth and lipids production when applied to the skin, vitamin C encourages tissue repair and helps restore the barrier while also making it more resistant to external damage.[2]
Increases moisture retention
Another consequence of cold weather is skin dehydration due to low humidity, indoor heating, and cold air. Dehydration happens when the skin loses more water than it takes, so supporting moisture retention should be your priority, and this is where vitamin C comes to help. Because it enhances the production of barrier lipids in the skin (aka ceramides), vitamin C increases moisture retention and helps prevent skin from becoming parched.[4]
Protects collagen and elastin
Vitamin C has been shown to reduce sun damage, limiting collagen and elastin breakdown and photoaging when used in formulations of 10%.[5] For this reason, vitamin C-infused sunscreens are now extremely fancy-schmancy, and any skincare devotee has one in their arsenal.
How to add vitamin C to your routine?
A bit of an overachiever, vitamin C is both protective and corrective and available in a wide range of formulations, such as serums, moisturizers, and masks. Of all, vitamin C serums have the highest chance of giving you the above benefits. Due to their compound-rich formulas and the ability to send actives into the skin thanks to their thin texture, serums with vitamin C are a winter essential that shouldn't miss from your beauty bag. 
What's more, vitamin C boosts collagen and supports moisture retention and tissue repair when taken orally, too. As such, ensure that, especially during cold months, you get the quota of vitamin C from citrus fruit, tomatoes, broccoli, cabbage, and bell peppers.[1]
The best viamin C serums for winter
The best vitamin C serums for winter should also be loaded with other potent actives that work synergistically to get you resilient skin, a fortified barrier, and a healthy glow. Among the most important ingredients to pair with vitamin C in winter are ceramides, vitamin E, squalane, peptides, and hyaluronic acid. Check out our top picks:
---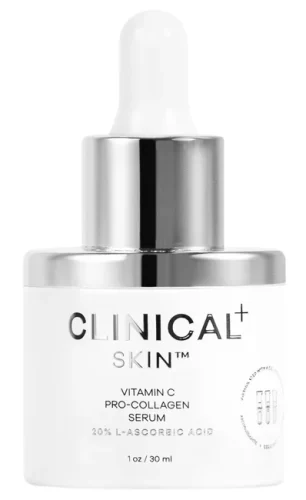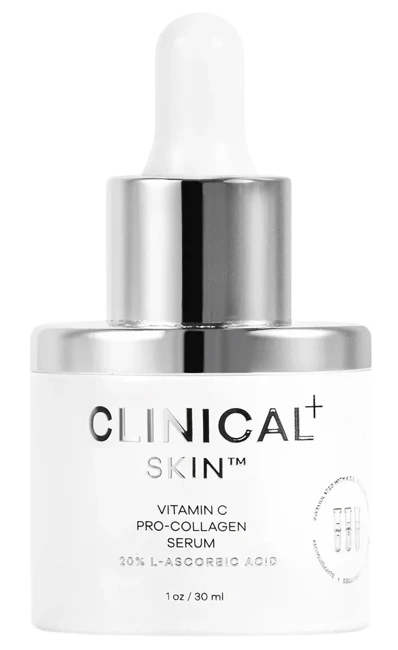 1
Clinical Skin Vitamin C Pro-Collagen Serum
A must in winter, this serum loads 20% vitamin C along four ceramides to boost collagen and support the skin's barrier. From brightening to nourishing to strengthening to revitalizing, this one does it all and then some.
---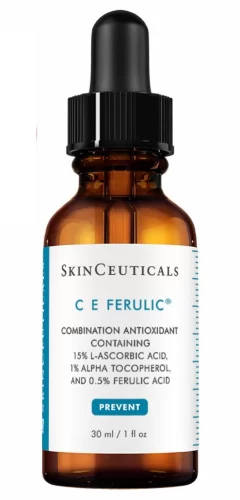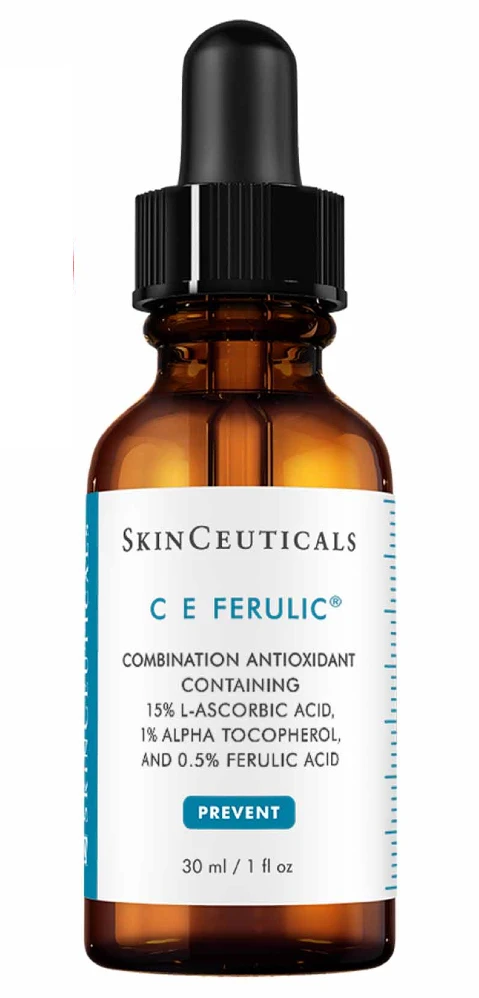 2
SkinCeuticals C E Ferulic 15% L-Ascorbic Acid
This is the perfect choice to scavenge harmful free radicals and protect your skin as it packs the trifecta for a robust antioxidant defense system: 15% vitamin C, vitamin E, and ferulic acid.
---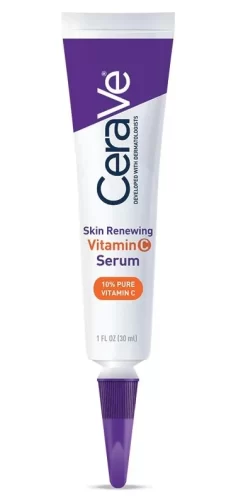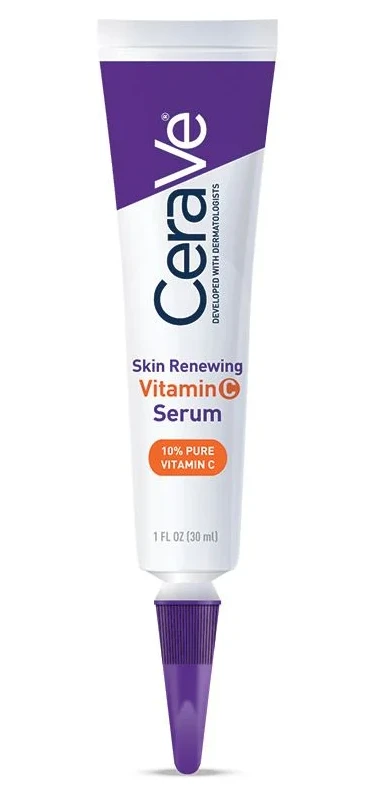 3
CeraVe Skin Renewing Vitamin C Serum
In search of a vitamin C serum for winter to reinforce your protective barrier? CeraVe has got you covered with a formula boasted with 10% pure vitamin C plus three ceramides and cholesterol for resilient skin.
---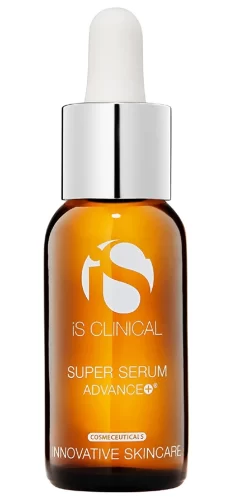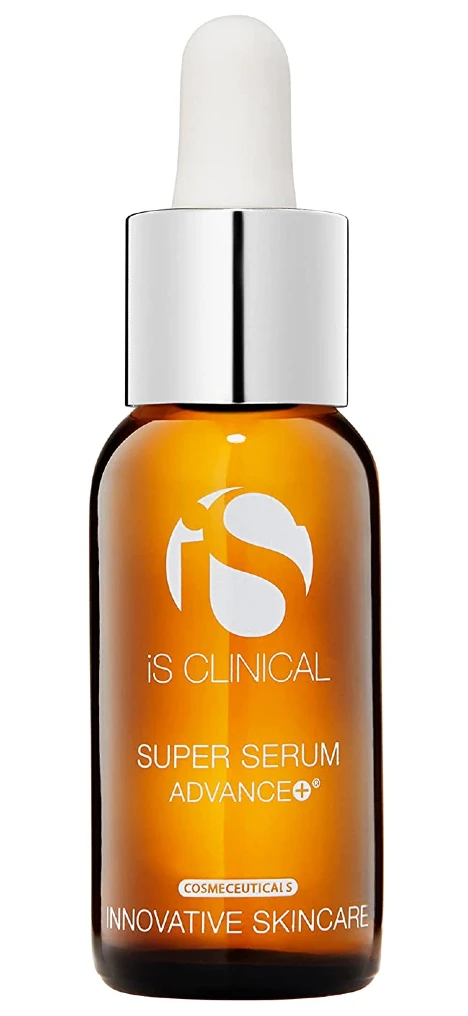 4
iS Clinical Super Serum Advance+
This formula addresses dullness and fragile skin, promising to reinforce and plump it with 15% vitamin C, followed by hyaluronic acid, skin-strengthening minerals, peptides, and a few regenerating compounds of Centella asiatica.
---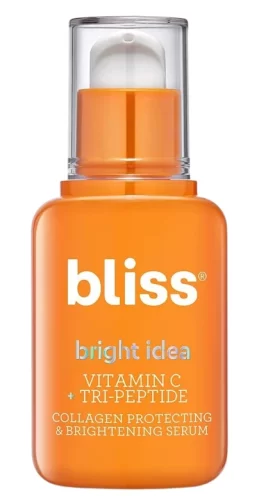 5
Bliss Bright Idea Serum
Or, you can stay defended against moisture loss and oxidative stress with this serum, which, in addition to a stable and oil- and water-soluble form of vitamin C is made with squalane and peptides, two other winter essentials.
---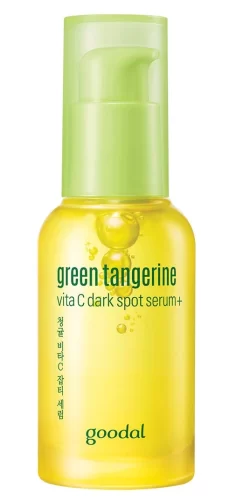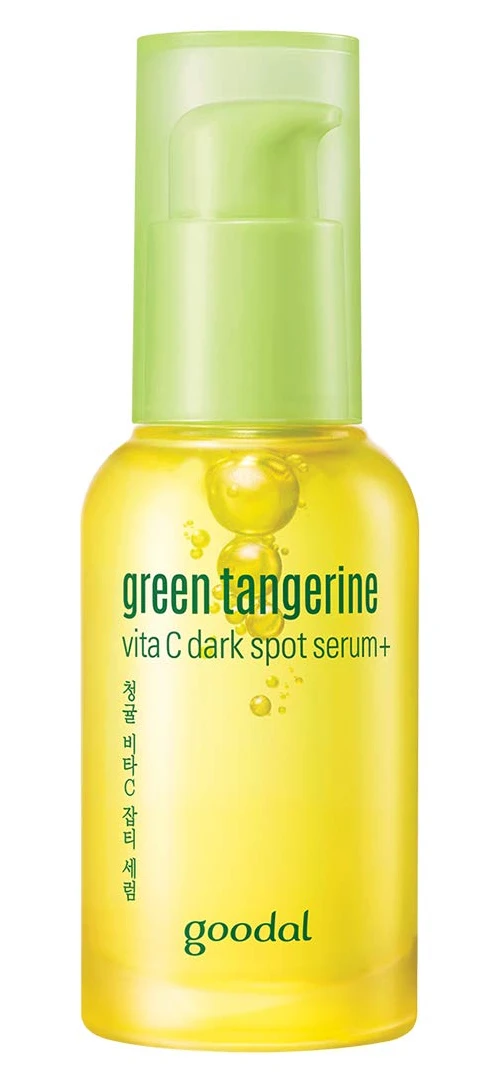 6
Goodal Green Tangerine Facial Serum
If summer left you with dark spots and you want to address them, look no further. Because it's made on a base of 70% green tangerine extract (chocked full of vitamin C), this gentle serum brightens dark patches, Centella asiatica soothes and strengthens, while a blend of natural oils prevents moisture loss.
---
Sources
Women's Concepts uses reliable sources, including dermatologists' insights, clinical trials, and scientific journals, to find accurate information and support all the facts shared in our articles. All statements and claims have clear and legit references. Read our editorial policy to learn more about our sources of information, our process of researching and fact-checking the content, and how our team strives to keep all articles updated, completed, and trustworthy.